Bozeman Chronicle
U.S. Senate candidate charged with nine Montana hunting violations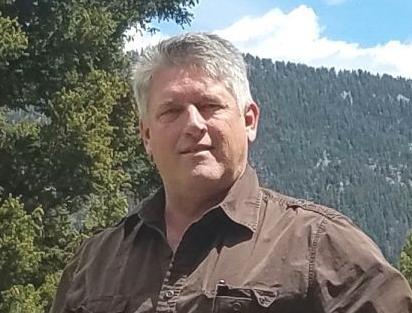 A Big Sky businessman seeking the Republican nomination to run against U.S. Democratic Sen. Jon Tester in 2018 is facing seven misdemeanor charges accusing him of trying to buy Montana resident hunting or fishing licenses as an out-of-state resident.
Troy Downing was cited July 21 seven times for unlawful purchase of or apply for resident license by nonresident. He was cited an eighth time for transferring a hunting license to another person and a ninth time for assisting an unqualified applicant in obtaining a hunting license.
Downing pleaded not guilty to the charges at an Aug. 23 appearance in Gallatin County Justice Court. The dates of the violations range from Nov. 11, 2011, to June 16, 2016. The citations did not include a court affidavit, and Montana Fish, Wildlife and Parks officials would not release the residential license requirements Downing is accused of violating.
Christopher Williams, a Bozeman attorney representing Downing, said the Republican candidate would not comment because of the pending charges.
"He's confident that these violations are an administrative oversight that will be resolved in his favor once he's had an opportunity to make his case," Williams said.
Andrea Jones, FWP spokeswoman, confirmed the case against Downing and the ongoing investigation.
Downing's citations accuse him of illegally buying licenses in 2011, 2012, 2013, 2014, 2015 and 2016. The citation for transferring a license accuses him of loaning a 2011 Montana elk license to another for killing a bull elk. And the citation for assisting an unqualified applicant accuses him of helping his nonresident adult son obtain a 2015 Montana resident conservation, deer and elk licenses.
Kathryn QannaYahu, who writes an environmental newsletter called Enhancing Montana's Wildlife and Habitat, first reported the case against Downing on a blog after receiving court documents from an open records request.
A person must live in Montana for 180 days prior to buying a resident hunting and fishing license. The person also must register a vehicle in Montana, file state income tax returns as a resident, and not possess or apply for any resident hunting, fishing or trapping privileges in another state.
Downing is scheduled to appear in Gallatin County Justice Court on Nov. 15 at 1:30 p.m. for a status hearing.
Downing is seeking the Republican nomination along with State Auditor Matt Rosendale, state Sen. Albert Olszewski of Kalispell and Belgrade businessman Ron Murray. Downing's campaign chair is Lola Zinke, wife of U.S. Secretary of Interior Ryan Zinke.